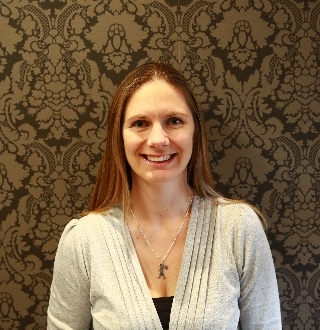 Counselling Psychologist
Life can throw us many challenges which can be difficult to cope with. I am here to help you through these times. I provide a supportive, accepting environment, where you can feel comfortable to get the help you need. We will work together to give you skills to manage your difficulties now and in the future so you'll be better prepared to live the life you want.
Experience
I work with individuals and families. My experience has involved working alongside families who experience trauma and behavioural problems; individuals with depression, anxiety, autism, work place stress and difficulties with stressful life events. I am also passionate about maternal mental health and sports psychology.
Therapy Training
I use therapeutic approaches where research has shown to be effective. These include Cognitive Behavioural Therapy (CBT), Acceptance and Commitment Therapy (ACT), and Mindfulness techniques. I use therapies that best support your needs, which may include an integrated approach.
Qualifications
Post Graduate Diploma in Counselling Psychology
Master of Sciences in Counselling Psychology
Bachelor of Science (Psychology and Sports Science)
Professional Memberships
Registered with New Zealand Psychologist Board as a Counselling Psychologist.
Member of New Zealand Psychological Society
Member of the Institute of Counselling Psychology
Fees
Individual therapy sessions are $175 for 55 minutes. Family therapy sessions are $180 per hour.
To make an enquiry or book an appointment you can email fill out the form below or call/text me on 021 625 628.
I look forward to hearing from you!