Dr Jean Annan is a registered psychologist at Positively Psychology . She works with school-age children and young adults up to 27 years of age who are experiencing challenges to emotional well-being and learning. She has wo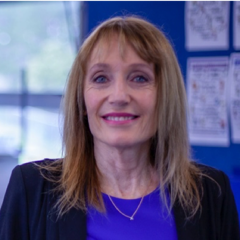 rked with schools across Aotearoa New Zealand, at universities in Auckland and in government agencies to enhance young people's well-being.
Dr Annan's work involves up-to-date psychology knowledge that has demonstrated good outcomes for young people. It is based on positive psychology, neuroscience and solution-focused, narrative therapies.
Positively Psychology can support young people through a variety of challenges including
Anxiety
Stress
Burnout
Depression
To book an appointment with Dr Annan, visit the Positively Psychology website at https://positivelypsychology.com/ or email jean@positively.co.nz.  She is available for consultation by appointment from her satellite offices at St Helliers and Ellerslie.