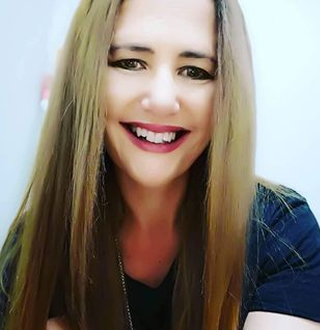 As a child, teen and family specialist, I allow the child or teenager to unfold their stories and the sequence it happened in. In counselling young children, I engage in art therapy, play therapy and techniques such as, "The Tree of Life" or the "Three Houses". These methods work very well as they allow the child or teenager to externalise his/her feelings through their art and conversations.
Services Offered Children (Ages 3-12)
Children will experience a warm, safe and comfortable environment where they can off-load and have fun at the same time. The room is friendly and hosts a white board, pencils, crayons and paper – handy for drawing exercises. Two toy boxes are hidden in the room as well, just to create a fun atmosphere.
I utilise therapies such as Solution Focus Behavioural Therapy and Narrative Therapy where the child or teen can externalise their inner thoughts through storytelling and/or art. I also use a Solution Focused approach that focusses on the positive solutions for life's challenges instead of dwelling on the negative experiences.
These methods work very well for children as they provide a safe and simple way to express their thoughts and emotions and communicate life's experiences.
Areas of expertise
Behavioural issues
Family violence
Neglect and isolation
Adoption
Foster Care issues
Bed wetting
Abuse (emotional, mental, physical and sexual)
Trauma
Services Offered Teenagers (Ages 12-19)
Working with teenagers can be quite different to working with young people. Teenagers do not know what to do with complex emotions and often project emotions through anger, bullying, biting nails, self-harming or even indulging suicidal thoughts and ideas. I utilise Solution Focused Therapy and Narrative Therapy – these allow me to facilitate the child, student or adult to find answers, direction and their own identity again.
Areas of expertise
Teens & Puberty
Self-harm
Suicidal Ideas
Anxiety & Depression
Sexuality & Sexual Orientation
Bullying
Grief
Low Self-esteem
Relationships
Medical Problems
Parenting Issues
Trauma
Services Offered Adults, Families & Groups
As well as undertaking one-on-one counselling with adults fora variety of issues, much of my work is aimed at conflict management in families, organisations and businesses.
Areas of expertise
Depression
Anxiety
Post-Traumatic Stress / Depression
Grief and Loss
Stress Management
Self-esteem
Career and Professional Development
Mediation for corporates
Mental HealthPresentations for Corporates
Workplace bullying
Family support for suicide or an accident
Bio of Nic Norval
I have a corporate background and my passion for working as a counsellor started early on in my sales and marketing career. It always fascinated me, why people do the 'things' they do and of course, how they react to the 'things' they do.
My interest in psychology and counselling developed over the years through meeting people from different countries, diverse backgrounds and ethnic groups. It fascinated me how our behaviours shape our actions, form our identities and ultimately our life stories.
I am a qualified and registered child, adolescent and family counsellor. As well as accepting private referrals Narratives of Life is an accredited supplier to several organisations including Instep EAP, Oranga Tamariki – The Ministry for Children, The Ministry of Social Development (MSD/WINZ), New Zealand Defence Force (Veterans) and the NZ Fire Service.
Qualifications for Nic the Counsellor
Bachelor's degree of Applied Social Science in Counselling
Diploma Child & Adolescent Psychology
Diploma Challenging Behaviour in Children & Young People
Diploma in Body Language
Master Practitioner for International Neuro Linguistics Programming
Experience
New Zealand Association of Counsellors (NZAC) Waikato Branch Committee Member (2015-2016).
Private Practice (2015 – Current) – Working closely with Women's Refuge (Youth & Adults)
Working with Schools on child behavioural matters (Feb 2014 – Current)
Working closely with Oranga Tamariki – Ministry for Children – Accepting contracts/referrals/programmes
Presenter – workshops for Diversity Groups e.g., Immigrants and Refugees
 Featured Guest Speaker for Cyber Bullying Documentary – Netsafe (ANZ) and 'I am Her Trust' (2018)
Presenter for RTLB (Resource, Training, Learning & Behaviour) on Child Behaviour and Suicide Prevention 2017
Presenter for Oranga Tamariki on Suicidal Ideation, Self-Harm and Child Behaviour 2017
Accreditations
Full Member – New Zealand Christian Counsellors Association
Child Action Network Member for vulnerable children (Vulnerable Children's Act 2015)
Member IAHT (International Alliance of Holistic Therapists)
Member IANLPC – Silver Membership – NLP and Coaching skills in a Corporate, Business, Sport or Organisational environment (Government or Private).
Member INA (International Neuro Linguistics Association)
Member ICA (International Coaches Association)
Email: info@narrativesoflife.co.nz
Phone number: 027 349 9937