Clinical Psychologist
I'm a Clinical Psychologist who is passionate about working with children, adolescents, families and adults. My work is based on the belief that people want to live their lives to the fullest and in line with their own values. It is my passion to support youngsters who are struggling with psychological difficulties, including those transitioning into adulthood, as well as the parents who have the best intentions for their children's wellbeing.
I'm a New Zealand registered Clinical Psychologist and I speak fluent English and Mandarin.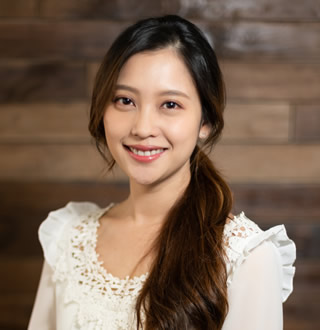 I provide assessment and evidence-based therapies for a range of mental health difficulties, including:
Depression/ low mood
Anxiety Disorders
Obsessive Compulsive Disorder
Body Dysmorphic Disorder
Eating Disorders
Post-Traumatic Stress Disorder
Sleeping Problems
My therapy approaches include Cognitive Behavioural Therapy (CBT), Acceptance and Commitment Therapy (ACT), Narrative Therapy, Family Based Therapy for eating disorders, and Circle of Security- Parenting.
My approach to therapy is to create a warm and safe space for clients and work collaboratively towards understanding their difficulties and their identified therapy goals. I worked within the District Health Board (DHB) mental health service and specialise in working with children, adolescents and their families with moderate to severe psychological difficulties. In addition to my private practice, my current work with the DHB mental health service is with adults who experience moderate to severe psychological difficulties. I have special interest in the areas of anxiety related to appearance (including Obsessive Compulsive Disorder) and Post Traumatic Stress Disorder.
I have a degree in Doctor of Clinical Psychology and a Master's degree in Psychology from Massey University, New Zealand. I have two dogs and my favourite ice-cream flavour is Chocolate Mint.
Please feel free to contact me at mindy.m.hung@gmail.com.
Please note:
I will be returning to work from maternity leave on September 2022.