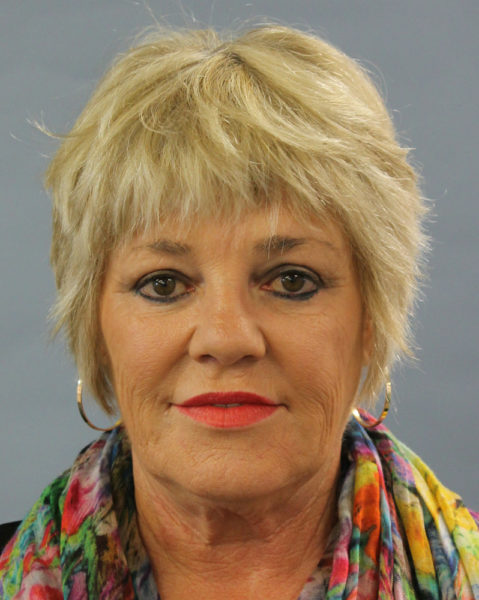 Sexologist & Counsellor in Sexual, Emotional, Gender and Mental Health Issues
I hold a Bachelor of Science (BCur), Masters of Education (Counselling, Hons), Dip Psych., Graduate Certificate in Career Counselling, Diploma in Career Guidance, Diploma Life Coaching, & COP Sex Therapy.
I am a NZAC Registered counsellor (MNZAC) with more than 20 years' experience in counselling. I work with adolescents, adults and couples, and relate well to individuals of all cultures.
I provide careful and respectful help to achieve healing, change and growth. I offer you a safe, sincere and confidential therapy relationship in which you can grow and change. I support you to put positive changes into action by enabling you to learn from your experiences, access your strengths, and achieve your full potential.
SEX THERAPY:
I have a particular interest in working with people who have sexuality concerns such as sex addiction, porn addiction, atypical sexual practices, loss of interest in sex (low desire), low sex drive, erectile problems, (OCSB) problems (including pornography addiction or compulsion), at risk sexual behaviours, diversity of sexual practice, sexual functioning and sexual identity or orientation, and gender dysphoria. My practice also includes working with individuals rebuilding their lives after recovering from sexual abuse, traumatic experiences, complex trauma and post-traumatic stress disorder (PTSD).
My focus is on an authentic and conscious presence. I am practical, and I often use humour. I draw on a variety of counselling modalities to assist clients to engage consciously and authentically to themselves as well as to others.
Sex is a simple word for an extremely complex variety of desires. It cuts to the core of our desires, our passions, our emotions, our feeling, our wants and our dreams. It is when it goes wrong that it can be harmful and damaging in our relationships and our lives.
I offer sex therapy to individuals presenting with a wide range of emotional and sexual intimacy difficulties.
COUNSELLING EXPERTISE:
Addiction
Anxiety
Complex Trauma
Decreased libido
Desire issues
Depression
Eating disorders
Erectile dysfunction
Fear of intimacy
Gender diversity
Gender dysphoria
Grief & loss
Identity issues
Insomnia and sleep issues
Mental health issues
OCD – obsessive compulsive disorder
OOCSB – out of control sexual behaviour
Performance anxiety
Phobias
Pornography – internet – addiction
Premature ejaculation
PTSD and Self-harm
Sex addiction
Sexless marriage
Stress
Trauma
REGISTRATIONS AND MEMBERSHIPS:
Registered Counsellor with NZAC (MNZAC)​
ACC Registered Counsellor for Sensitive Claims (ISSC)
Member of Asia-Oceania Federation of Sexology (AOFS)
Heartmath NZ member
Registered Member of Reiki NZ Inc
Reiki Master
Reconnective Healing Foundational Practitioner
Reconnection-Certified Practitioner
COUNSELLING MODALITIES:
Biopsychosocial  model
Neuroplasticity
Cognitive Behavioral Therapy (CBT)
Acceptance and Commitment Therapy (ACT)
Gestalt Therapy
Trauma Therapy Models
Tapping
Attachment Theory
Transactional Analysis (TA)
Person Centered Therapy
Emotionally Focused Therapy (EFT)
Narrative Therapy
TRAUMA SENSITIVE YOGA 
ACC ISSC funded and private options:
Yoga has shown to be an effective method for healing trauma held in the body, and can be a powerful complement to other forms of therapy.
Trauma-informed Yoga is taught in a very specific manner, emphasizing control over one's own experience.
'Being In Your Body' uses gentle movement, reflectivity and mindfulness based techniques to invite participants into a relationship with their bodies at a pace that feels helpful to them.
The material is offered in such a way that participants can moderate the amount they choose to do (an important part of trauma sensitive rationale).
I work from 4 handy locations on the North Shore; Fillan in Takapuna, Browns Bay, Rosedale and Glenfield.
I am  registered to provide ACC sensitive claims supported assessments and therapy.
If you would like to talk to me before committing to therapy, please email me at louise.carpediem@gmail.com or phone me on (027) 4410361 or contact me via Fillan Healthcare.
More information can be found on my websites;
https://www.northshoretherapy.org/
https://www.talkingworks.co.nz/dir/Louise+von+Maltitz.html
Refer to https://www.reconnecttoheal.co.nz/   for more information on Reconnective Healing®  RHFP and The Personal Reconnection™ RCP