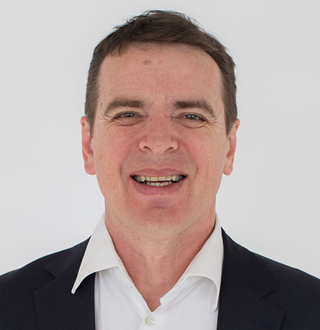 Consultant Psychiatrist
MB.ChB., M.Med.Sci., D.Phil. (Oxon.), FRCPsych., ARANZCP
I have particular interests in ADHD, depression, anxiety, chronic fatigue, drug and alcohol problems, bipolar disorder, psychosis and dementia.
Summary of Qualifications
Education and Training
I have been a registered medical practitioner since 1985. I have a MB.ChB. from the University of Otago Medical School. Between June 1987 – June 1990, I held a Medical Research Council (MRC) Fellowship at Auckland Medical School. I was awarded a Master of Medical Science in 1989, with an A+ and the Fowlds Memorial Prize in Medicine.
Between 1990 and 1992, I was an MRC Research Fellow at the University of Oxford, being awarded a D. Phil. (PhD, New College, University of Oxford) in psychiatry and in 1992. I was also a Research Fellow at Green College, University of Oxford. While at Oxford, I also held an honorary post in psychiatry for Oxfordshire Health Authority at The Elms Clinic. I completed my D.Phil. in just two years.
I then proceeded to The Maudsley and Bethlem Royal NHS Trust (later renamed as The South London and Maudsley NHS Trust) and the London Institute of Psychiatry, where I remained from 1992 until 2000. My experience includes employment in psychiatry at The Maudsley and Bethlem Royal Hospitals in London, the Camberwell Child Guidance Centre, the drug and alcohol centre, liaison psychiatry at St Thomas's (which had become part of the South London and Maudsley NHS Trust ) and also employment at the consultant level in forensic psychiatry at Arnold Lodge, Leicester, which has close links with Rampton Secure Hospital.
I have a UK Certificate of Completion of Specialist Training in Psychiatry.
I attained the Membership of the Royal College of Psychiatrists (MRCPsych.) Part 1, in 1993 (exempted one year of preparation on basis of having a D.Phil.), and the MRCPsych. Part 2, in 1994. I was elected a Member of the Royal College of Psychiatrists in 1995, and became an approved practitioner under section 12(2) of the Mental Health Act (UK), 1983.
I am now a Fellow of the Royal College of Psychiatrists.
I am currently fully registered with the General Medical Council (GMC) Specialist Register (psychiatry), the Australian Medical Council and the New Zealand Medical Council Specialist Register (psychiatry.)
I am an affiliate member of the Royal Australian and New Zealand College of Psychiatrists.
I have refereed papers for a wide range of peer-reviewed journals. I have attended, presented and lectured at numerous international conferences, and have received research/travel grants from MRC, Neurological Foundation, University of Oxford (New College and Green College), The Royal Society, Wellcome Trust, and many others.
I am the author of 86 publications.
Expert Witness
I was approved for listing in the U.K. Law Society Directory of Approved Expert Witnesses from 1997 until 2005. In 2005 the same document became known as The Sweet and Maxwell Directory of Approved Expert Witnesses. This publication ceased in 2017, until which time I was continuously listed. I have also been listed in the UK Law Society Gazette as an approved expert witness, am a Founder Member of the Expert Witness Institute (UK) (1997), and I am a Member of The Online Directory of UK Expert Witnesses.
I have very extensive experience with assessing persons involved in civil and criminal legal proceedings in the context of mental health/ drug and alcohol/personality issues, including Children's Act, competence, capacity, Mental Health Act proceedings, second opinions, forensic assessments and fitness-to-plead assessments, over the last 20 years.
I have given expert evidence in a broad range of cases, including in the High Court, Court of Appeal and Supreme Court. I am familiar with being jointly instructed in such cases.
Medical Posts
I was originally employed in a consultant capacity by the Auckland District Health Board in 2001, as a consultant psychiatrist at the Taylor Centre. I was appointed as an honorary senior lecturer at the University of Auckland School of Medicine in 2001.
I was a consultant adult psychiatrist at the Auckland Acute Inpatient Psychiatric Unit, from 2003 until 2018.
I am now a consultant psychiatrist in private practice.