Dear Supporters of Fillan Healthcare,
Recently I have had some family issues that have required my full attention. This mean that my private work must be put on hold for the foreseeable future. My apologies for the short notice but I am prioritizing my family currently.
This means that I am not taking on any new patients and all patients that have been booked in will need to find another psychiatrist. We are attempting to do this internally with our other 3 psychiatrists, but we anticipate that they will reach capacity shortly.
To this end, if you have an appointment booked in with me and you have not been offered an appointment with another Fillan Healthcare psychiatrist; I cannot guarantee that your original appointment will be honoured. I apologise if this is the case, but my current situation means that my private work must take a back seat.
If you have not been contacted about an alternative appointment then I would suggest contacting either the Bexley Clinic, Practice 92 or Rojolie Clinic (all on google) who all have very competent psychiatrists who will be able to help you.
Once again my apologies for the short notice.
Further updates will be released to this webpage in time.
Thank you
Simon Bainbridge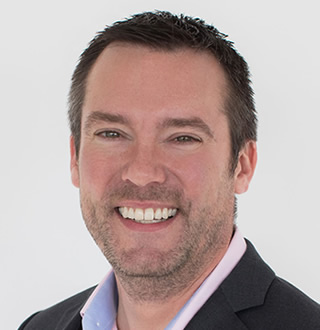 Qualifying from Newcastle University in 1999, obtaining Membership of the United Kingdom College in 2006 and the Australian and New Zealand College in 2010, I have extensive clinical experience both in the United Kingdom and New Zealand.
As a psychiatrist I am interested in adult ADHD, depression, anxiety as well as drug and alcohol use disorders that often occur co-morbidly with these conditions.
My training both in the United Kingdom and New Zealand has provided me with the comfort and expertise to work in a truly biopsychosocial manner and when discussing management options, I believe I can offer choice and flexibility to work with you and achieve the best outcome.
My model of working is different to other private psychiatrists in that I generally see people for a one off appointment in order to develop a management plan that your GP can follow. After each appointment I provide a detailed letter to both the patient and their GP which has enough detail to enable the GP to take over ongoing management.
Academic Qualifications
Bachelor of Medicine, Bachelor of Surgery
Bachelor of Medical Science
Master in Business Administration (MBA) through the University of Auckland
Postgraduate Diploma in Clinical Education
Professional Affiliations
Member of the Royal College of Psychiatrists
Fellow of the Royal Australian and New Zealand College of Psychiatrists
Currently working
Clinical Director for Pathways Health Ltd which the largest mental health NGO in New Zealand. This role is a National Position and provides me with experience in seeing how a large national healthcare organisation operates.
Two days per week I work in my private practice as well as manage Fillan Healthcare which is the largest private mental healthcare provider in Auckland.
Availability
Simon is available to see patients at our Ellerslie Clinic most Thursdays and Fridays and the occasional Saturday morning clinic at our St Heliers clinic (please enquire when the next available appointment is and at which branch)
Other Qualifications:

Connect with me on Google + at +Simon Bainbridge