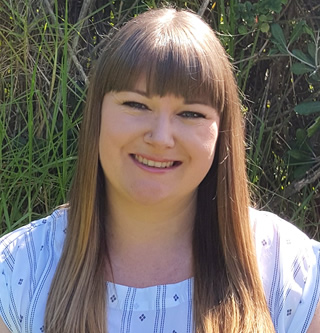 MHSc (Hons), PGDipCounsPsych
Counselling Psychologist
Please note Barbara is currently at capacity and not able to accept new referrals. If you would like to see another therapist, please contact Fillan Healthcare.
I have always had an interest in people and their stories, something which led to my first career as an archaeologist.  My initial introduction to psychology was via meeting with a therapist for support after facing some difficult life experiences.  I found therapy to be an essential part of working through these obstacles, ultimately helping me to create a new and more meaningful way of living.  This experience inspired a career change and I returned to university to re-train as a psychologist.
I believe that we all have inner strengths and the capacity to make whatever changes we want to see in our lives.  While we all experience moments of pain and suffering, therapy can help support us to navigate through these times and find our own way to live a life with greater connection and purpose.  These values are at the core of my practice.
I have experience working with adults with a range of mental health difficulties including anxiety disorders (panic, OCD, phobias and generalised anxiety), depression, trauma-related difficulties (PTSD) and substance use concerns (alcohol and other drugs, including misuse of prescription medications).  I also have experience working with everyday concerns, such as worry, relationship problems, stress management, emotional difficulties, improving self-esteem and developing self-identity.
I am trained in a variety of evidence-based therapeutic frameworks, including Cognitive-Behavioural Therapy (CBT), Acceptance and Commitment Therapy (ACT), Dialectic Behaviour Therapy (DBT) and Motivational Interviewing (MI).  I work to adapt therapeutic tools and techniques to my clients depending on their personality, preferences and the concerns they wish to address.
I currently work part time for a district health board and maintain my small private practice after hours at the Fillan Healthcare clinic in Avondale.
I also offer supervision services for psychologists and Dapaanz registered addiction practitioners.
Qualifications:
Master of Health Science in Psychology (First Class Honours)
Postgraduate Diploma in Counselling Psychology
Professional memberships:
Registered with New Zealand Psychologists Board as a Counselling Psychologist
Member of the New Zealand Psychological Society
Member of the Institute of Counselling Psychology
Standard member and Accredited Clinical Supervisor Dapaanz (addiction practitioners association Aotearoa)
Individual adult sessions are $150 (incl. GST) per hour.  Supervision at the same rate.
Please contact me if you would like to know more or book an appointment.
I look forward to hearing from you.